So I've been really busy and lazy at the same time. I hadn't been to the store really in over a month so we've been living off our pantry and freezer. But we're down to the bottom now and I've got to restock and prepare for Thanksgiving at our house. Since we've got such a tight budget I try to plan out at least 2 weeks to a month worth of meals at a time. So since that's what I do I'm going to go ahead and list our meals for the month starting with today. Of course the shopping list is much longer this time. Now since produce can't last a month I do pick up salads and a few parishables every so often. And since Thanksgiving is this month, I'll be picking up stuff for that closer to the week.
Wednesday, Nov 5th
Dinner:
I'm having dinner with my younger brother for his birthday, so hubby is fending for himself.
Thursday, Nov 6th
Dinner:
Pulled Pork Sandwiches
, Coleslaw and
Baked Apples
I'm going to do the double duty pork again, I'll be putting the
pu
lled pork on sandwiches for this meal though. And as before I'm using the crockpot instead
of a s
low grill. A coworker went to her family farm last weekend and brought home bushels and bushels of apples so she brought a bag full to me. What a yummy treat!

Friday, Nov 7th
Dinner:
Three Bean Chili
and
Cheddar Biscuits
I'm going to try this recipe as a variation of our tradition, Texas Style (NO BEAN) chili. Lil monster needs some veggies and I think he just might eat this. I'll be making a little blander version for him though.
Saturday, Nov 8th
Breakfast: Oatmeal and oranges
Lunch: Sandwiches and or leftovers
Dinner:
Pulled Pork Fajitas
and spanish rice (boxed)
This is the yummy 2nd meal from my double duty pork
.
Sunday, Nov 9th
Breakfast: Kitchen Fridge Omelets
Dinner:
Lasagna
and ceasar salad (bagged)
This is leftover that I had frozen from when I originally made the recipe.
Monday, Nov 10th
Dinner: Meatloaf Stuffed Green Bell Peppers, garlic mashed potatoes and corn
This is a yummy yummy recipe that reminds me of my
mom and family dinners. I've got to make it quick so I us
ed boxed mashed potatoes and open a can of corn.


Tuesday, Nov 11th
Dinner:
Honey Lime Chicken Enchiladas
and black beans
I loved this recipe from Kim, only this time I'm going to skip the step of mixing the leftover marinade in with the topping sauce. I thought it was a little too overpowered with the honey. So we'll see
how this turns out.
Wednesday, Nov 12th
Dinner: Traditional Beans & Ham with cornbread and skillet fried potatoes
Nothing says country more than this meal. I used to pretend I was a pioneer girl back in the early days when my mom would make this. Yeah I know I'm silly. I could just see families eating this back then.
Thursday, Nov 13th
Dinner:
Maple Glazed Salmon, Sweet Potatoes and Broccoli
Its salmon night and my favorite salmon meal!
Friday, Nov 14th
Dinner:
La Bamba Casserole
I went ahead and pre-made this when I got home from the grocery store and then froze this so
all I'd have to do was rehe
at it and top with tomatoes and onions! Super easy.
Saturday, Nov 15th
Breakfast: Rice and bananas
Lunch: Leftovers
Dinner:
Crockpot Traditional Yankee Pot Roast
Now this calls for stove-top cooking but as always I
use the crockpot and it's just so much easier!
Sunday, Nov 16th
Breakfast: Biscuits and Gravy with fried eggs
Lunch: Leftovers
Dinner:
Chicken Spaghetti
A staple in our home now, hubby loves The Pioneer Woman!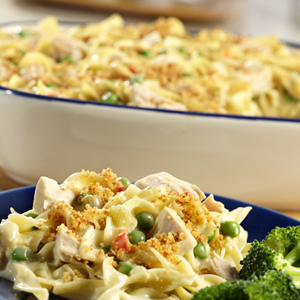 Monday, Nov 17th
Dinner:
Traditional Tuna Casserole
and slices peaches
What's more to say?
Tuesday, Nov 18th
Dinner: Ham and Pineapple Sandwiches
Another mom's recipe from when I was a little girl. I think lil monster w
ill really like these.
Wednesday, Nov 19th
Dinner: Make-Your-Own Baked Potatoes
I've got some big baked potatoes and we can fix them how we want, maybe add some broccoli cheese or bbq?
Thursday, Nov 20th
Dinner: Chicken Stir Fry and rice
Don't you just love frozen bagged dinners!
Friday, Nov 21st
Dinner:
We've got tickets to the Nutcracker Ballet! So lil monster will be going to grandma's and we'll be eating out!
Saturday, Nov 22nd
Since lil monster's gone for the weekend hubby and I will prolly just sc
rounge around :)
Sunday, Nov 23rd
Since lil monster's gone for the weekend hubby and I will prolly just scrounge around :)
Monday, Nov 24th
Dinner:
Sloppy Joe's with Corn
and potato wedges
I just buy canned sauce and then spice it up a little, then proceed to finish the recipe as is.
Tuesday, Nov 25th
Dinner: Stromboli and salad
I remember mom making this and I loved it so I'm going to try it for my lil monster!
Wednesday, Nov 26th
Dinner: Texas Chili (NO BEANS)
Since the weather cooler and since tomorrow is Thanksgiving, I don't want to be cooking. I'm going to throw this together in the crockpot and then while our guests are in town they can have turkey leftovers or chili if they get tired of the turkey.
Thursday, Nov 27th
Breakfast:
still undecided as to what I'll make, some easy and doesn't need to cook hopefully
Dinner: see Thanksgiving Menu
Friday, Nov 28th
Breakfast:
still undecided as to what I'll make, some easy and doesn't need to cook hopefully
Dinner: Leftovers Turkey Shepherd's Pie
Ok so that brings us up to the weekend after Thanksgiving, I'm sure we'll still have lots of leftovers so we'll munch on those and then if we need anything else we'll prolly order out.
Stay turned for recipes and I'll have the shopping list up here by tonight!